See the light!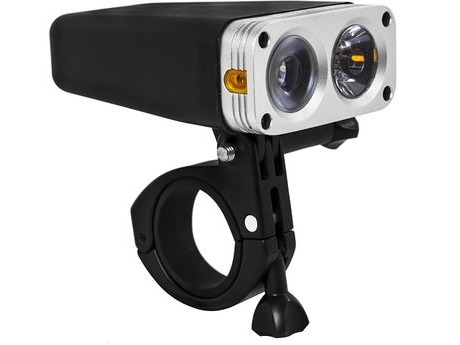 Dark nights are no reason not to cycle!! With lights like the Electron F650, you can see all that you need to see, at a price that won't break the bank. The F200 is superb value and an ideal back up, urban commute light or head torch.
For the ultimate in performance, we have the Light & Motion range. Don't be fooled by figures that some claim for their lights!! Some will claim more lumens than Light & Motion, yet their lights will not be as bright and what's more, output will soon drop. Light & Motion deliver at least what they claim to deliver and with staying power!!
Still hard to beat!!
A properly built traditional wheel still has much to commend it, particularly for the cyclist who has to fund his or her own sport. Each spoke costs pence, rather than pounds and is also easy to get. Traditional spokes are still much as they have been for many years, simply being available in varying gauges and lengths.
Few, if any, minimal spoke, factory wheels are as completely round as a traditional 32 or 36 hole wheel. The reduction in the number of spokes results in the need for a heavier rim, which is able to tolerate being supported in fewer places. In quite a few cases, this results overall in a heavier wheel.
The Mavic Open Pro rim, built around a Shimano 105 hub, is a good balance of lightness, reliability, serviceability and value.
Click Here
to read a review of our wheels.
cyclebasket.com News
Holidays at cyclebasket.com
We shall be closed for one week, starting four weeks from today (Monday 19 September). The website will be closed from Saturday 17th until Saturday 24th September. Interlink Express will collect parcels from us on Monday 19th September.


Published Monday 22 August 2016
Closed Saturday 9th July.
The shop will be closed on Saturday 9 July, as we have to attend a family funeral. It is some distance away, so is going to take the whole day. We regret that this falls on a Saturday and apologise for any inconvenience to calling customers but hope that giving this much notice will minimise the number of customers affected.

Published Thursday 30 June 2016
Email problems
Due to a problem with a new server, our emails are not working properly at the moment, so if you need to get in touch please phone or try emailing martin@harford57.freeserve.co.uk .

Published Tuesday 21 June 2016

Shop with confidence.
Mailing List
Joining our mailing list will get you ahead of the game on the latest offers and updates to this site. If you wish to subscribe, just put your email address into the box above and click "SUBSCRIBE". Please ensure that your SPAM blocker does not block our messages by mistake!