PLEASE NOTE THAT CUSTOMERS ARE NOW REQUIRED TO WEAR FACE MASKS BEFORE THEY ENTER THE SHOP.
A MEMBER OF THE FAMILY IS UNDERGOING MEDICAL TREATMENT AND WHILST I HAVE BEEN ADVISED THAT THE SHOP CAN STAY OPEN, I HAVE BEEN ADVISED TO TAKE EXTRA CARE, TO PROTECT THEM FROM COVID 19. WEARING A MASK REDUCES THE RISK OF THE WEARER PASSING ON COVID 19, SO I AM TOLD, BY A MULTIPLE OF SEVEN.
Click here
for information on Coronavirus.
Lubricants - Liquid.
A range of liquid lubricants is listed. They come in various types & sizes, so you should be able to find a product to suit your needs.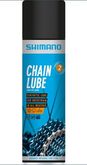 Shop with confidence.
Mailing List
Joining our mailing list will get you ahead of the game on the latest offers and updates to this site. If you wish to subscribe, just put your email address into the box above and click "SUBSCRIBE". Please ensure that your SPAM blocker does not block our messages by mistake!